A Collection of Your Favourite Healthy
Herb and Spiced Tea Recipes
The collection of homemade spiced tea recipes below are easy-to-make, full of taste, flavour and have a ton of health benefits. For thousands of years folks have been using herbs and spices not only for enhancing and flavouring food, but for a whole range of traditional healing, medicinal and well-being purposes.
And often they added them to drinks for their superb health giving properties, as well as their great taste! Click the Thumbnail Images for your favourite, tasty spiced drinks...
Recipes For Homemade Spiced Tea
Homemade Herbal Tea Recipes

Health Benefits of Spiced Drinks
Current studies done on the medicinal properties of spices and herbs are still turning up new insights on their usefulness to our health and well-being, something traditional medicine seems to have known about for many centuries!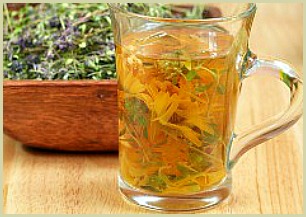 They include possible treatments and preventative properties for some serious medical and health conditions!
Each one will have its own unique set of vitamins, minerals, antioxidants and other health giving properties. A good idea is to have a range of different infusions so you get the full benefits! Not to mention they taste darn good as well.
Dried or Fresh?...
Some herbs and spices lose a lot of there taste and potency in the drying process, whilst with others like oregano, the drying seems seems to bring out more of the flavours. My preference is for fresh every time. But if you don't have fresh, then dried makes an adequate substitution.
Image Links to Other Pages You May Like
A Range of Tasty 
Seasoning Recipes

Homemade Cooking 
Spice Collection

Grow Your Own Herbs
For the Tastiest Teas
---
---