Who Else Wants to Discover How to Create Delicious and Healthy Homemade Herb & Spice Teas in Only Minutes?





By Just Using Everyday Herbs & Spices You Could be Enjoying a Refreshing Drink in Minutes With This Spice and Herb Tea Book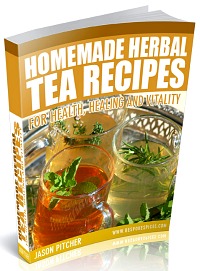 From The Desk of: Jason Pitcher
Dear Fellow Herbal Tea Lover Would You Like to...
Use more unusual herbs and spices to make tasty concoctions like chamomile, rosehip, star anise and lemon verbena
Use fresh OR dried herbs and spices to create your beverages
Discover the health and well-being benefits of drinking herb and spice tea
Using everyday herbs and spices found in your spice rack, making teas and infusions is very simple to do and only takes minutes!

Marie Stubbs - Author of "Ahead Of The Class"

"I enjoyed the spice and herbal tea recipes in this book. I grow a lot of the herbs to use in my cooking, but I never thought about using them to make healthy drinks.

Jason's book has given me lots of new drinks to try. Also the many health and well-being benefits of the different herbs and spices used is very interesting". www.MarieStubbs.net


Here Are the Recipes You'll Find
in the Herbal Tea Book
Turmeric Tea

Clove Tea

Ginger Tea 1

Ginger Tea 2 - With Peppermint and Cinnamon

Homemade Ginger Tea 3

Fennel Tea

Fennel Seed Tea With Caraway and Lemon

Fenugreek Tea

Parsley Tea

Basil Tea

Spiced Tea

Homemade Chai Tea Mix

How to Make Chai Masala

Rosemary Tea

Sage Tea

Thyme Tea

Mint Tea

Oregano Tea

Cardamom Tea

Cinnamon Tea

Chamomile and Caraway

Chamomile and Star Anise Tea

Dill Seed Tea

Lemon Balm and Cumin Tea

Cumin and Orange Tea

Rosehip Tea

Lemon Verbena and Ginger

Garlic and Mint Tea

Saffron and Green Tea

Marjoram Tea

Bergamot Tea
...And as most of these are common ingredients; there's a good chance you already have most of them!


Price With 4 Bonuses - Only $7!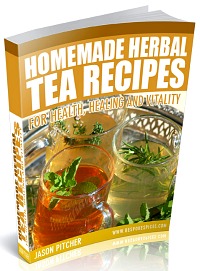 Get 4 Bonus Digital Downloads When




You Order Today!



As a "thank you" for purchasing my herbal tea book I've decided to throw in 4 bonus digital books for you.
Now it's important to note that I have personally written these bonus digital books myself...
These were not written by someone else, licensed from someone else, they are written personally by me so you know they're good value!
Fast Action Bonus #1:

The Spice Lover's Guide to Spice Blends
If you enjoy using the herbs and spices for making healthy drinks, then you probably enjoy using them in your home cooking. This is my book of over 30 homemade spice mixes and herb blends from all corners of the world.
You'll find recipes for...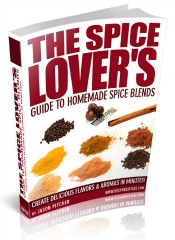 Garam Masala and Curry Powder

Chinese Five Spice

Corned Beef Spices

Creole Seasoning

Steak Spice

Chili Powder

Homemade Sausage Seasoning

And More
Fast Action Bonus #2

:

The Essential Guide To Growing Herbs
The Essential Guide To Growing Herbs shows you how to grow the herbs and spices for use in your teas and infusions. And of course your home cooking.

You'll find detailed tips and advice on growing...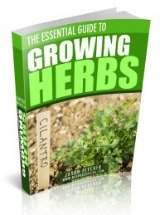 Parsley and Basil

The Tropical Ginger Root

Mint and Fennel

Cilantro and Oregano

Sage, Rosemary and Thyme

Chives and Dill
Fast Action Bonus #3:

The Essential Guide To Vitamins
Vitamins are essential for the body to perform at it best. A deficiency, or too much, of a vitamin can lead to some serious problems. My book explains...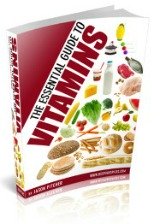 What are the daily requirements for adult men and women (US and UK recommendations)

What foods are good sources

The consequences of becoming vitamin deficient or having too much

Information on vitamins A, C, D, E and K

Facts on the vitamin B group
Fast Action Bonus #4:

30 Homemade Pumpkin Recipes
As well as growing herbs and spices, I grow pumpkins and squashes, and I'm always thinking of new ways to use them. This book is a collection of the recipes I've made over the years. And you'll find recipes for...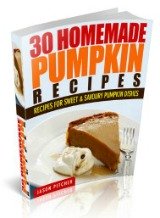 Pecan Pumpkin Pie

Pumpkin Cheesecake

Pumpkin Soup With Roasted Veggies

Pumpkin Coffee

Pumpkin Spice Cake

Pumpkin Cookies and Muffins

And Many More
Each of the above bonuses will be made immediately available for download when you secure your herbal tea book today!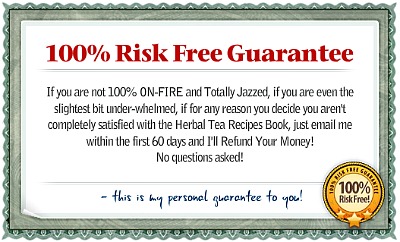 You have nothing to lose and lots to gain when buying "The Homemade Herb & Spice Tea Book". I am so confident with my product that I am giving you a 60 day money back, no questions asked, guarantee!
If you don't enjoy this herbal tea book for any reason whatsoever, let me know and I'll refund your money immediately and you get to keep the book and 4 bonuses!


Price With 4 Bonuses - Only $7!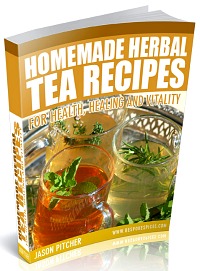 Download your copy now, and start your journey towards creating tasty, healthy teas and infusions.
Please Note: The tea book and bonuses are in PDF format and will not be physically shipped. They are delivered as PDF files meaning you can read them on your PC OR Mac. Or if you prefer, you can print them out and read them at your leisure!
This book is downloadable from your email with the bonuses directly after payment is approved so you can start working on your infusions and teas in just minutes from now.
Your order is processed with a safe and secure transaction and you will have instant access after our merchant approves your transaction.


---

PS. If you want to get this book for only $3, click here.
PPS. If you have any questions about the herbal tea book or bonuses you can contact me here.
PPPS. Not ready to order?