Toothache Begone! The Many Health
Benefits and Uses of Clove Oil
Using clove oil for toothache has long been a popular home remedy to relieve pain. And in modern dentistry, they use eugenol, one of its active ingredients as a pain reliever and antiseptic.
Click on the Thumbnail Images or see the bottom of the page for more info on oil of clove, info on the plant itself, some other ways to use it and a healthy recipe for using it to make a cup tea.
Some Uses For Clove Essential Oil
The extracted oil is also beneficial when used externally, and has been found to be useful for...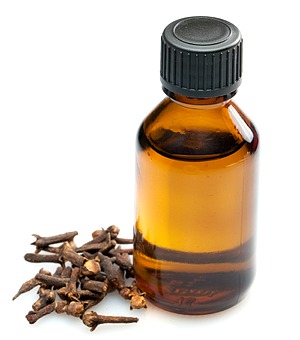 Treating various skin problems, such as acne
It can also ease burns and other skin irritations
Internally, Chinese doctors use it to soothe stomach and digestive problems
Clove oil can also be used to reduce fever and regulate blood sugar levels
Numerous studies have proven its benefits for soothing dental pain
It can even repel mosquitoes!
Note: The oil is very strong and potent, so be careful using it internally or externally and follow the instructions!



Click the Images For Other Pages You May Enjoy 
The Uses and Benefits
of Cinnamon

The Expensive and Enigmatic Saffron Crocus

Cumin - The Ancient Seeds with Tons of Health and Cooking Benefits 
---
---