The Tasty Sage Herb - Over 750 Varieties Available With Many Uses!
Dried and fresh, the sage herb (salvia) is a favourite in herb gardens and kitchens around the world! And with an estimated 750+ varieties and strains there are plenty to choose from.
See the bottom of the page or click the Thumbnail Images for growing tips, health benefits and general info about this popular herb...
Sage Herb Links & Information
Varieties of Sage
The California White Sage Series...
Decorative and Ornamental Types...
Edible Types, Great in the Kitchen...
Further Information You May Like to Read
To ensure a fresh supply of the tastiest leaves, then growing sage in your garden or a container is an excellent idea. And with so many varieties, there are plenty to choose from!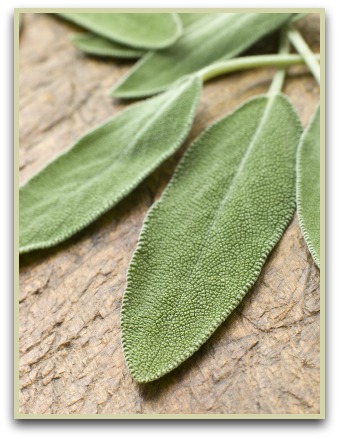 Some of the most popular ones are; common, purple, golden, kitchen, true and Mexican bush sage. The majority of these types are perennials, but there are also biennial and annual strains.
Medicinal Uses...
The use of sage stretches back thousands of years, where it's been used for healing, medicinal, culinary and ceremonial purposes.
The ancient Chinese used it in their traditional medicine, the Greeks used it to treat ulcers and snake bites, and the Romans, who probably introduced it to Europe, used it as a diuretic.
In the Middle Ages it was used, probably unsuccessfully, to ward off the plague!
But of course today it's the culinary uses we're interested in, and the potent chopped leaves are great for cooking.
For external use, sage essential oil also has many uses; particularly in aromatherapy and massage. For internal use you can even make a healthy tea with it. (recipe above)



Image Links to Other Pages You May Enjoy
Growing and Using the Popular Parsley Plants

Basil - Cooking Tips and Uses of the King of Herbs!

Thyme - Tasty and
Easy-to-Grow
---
---