Want to Know What is Paprika? Here's
Some General Info!
So, what is paprika exactly? It's actually made by grinding dried peppers, or specifically capsicum annuum. These peppers are generally larger and milder than chilli peppers, think bell pepper size.
And after they have ripened and been dried out, they are then ground down to a fine powder.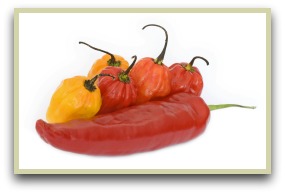 The heat of paprika spice can vary, some are mild, some hot, and from smoky to sweet ranging in strength and flavour from country to country.
Originally, paprika pepper was only native to South America.
And it's believed that Christopher Columbus brought some peppers back with him to Spain after his travels, where the royal court began growing them as decorative plants.
Through colonization and the expansion of international trade routes, they soon spread around the globe. By the late 1500s, the pepper plants had reached south eastern Europe.
More Info on What is Paprika
Today, the most popular types are the Spanish smoked and Hungarian, which are available in many varieties from mild to very hot, and spicy to sweet.
Ground paprika is widely used in any number of countries, including Spain, Mexico, UK and the United States to name just a few, where you'll find it being used as a delicious addition in so many dishes...
...From Hungarian goulash and Indian tandoori chicken to Spanish chorizos, used in stews and on grilled meats, this spice adds bright colour and rich flavour to any meal.
It also nicely complements potato dishes: mashed, roast, fries etc. Click here for my potato recipe that uses it.
It's so famous in Hungary...
...that there is even a Paprika Museum in the town of Kaloscsa, which apparently is the 3rd most important place to visit if you're ever in Kalosca!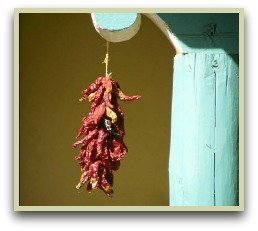 The town also hosts a festival every October, where I'm sure you'd get an answer to your question "what is paprika"!
Over the centuries...
...this spice has been used in a number of ways, aside from just cooking.
It has been an ingredient in cosmetics for centuries as well. Women have mixed it with henna to give hair a reddish tint.
It has even been used by zoos, mixed in with the feed, to keep the bright pink hue of flamingos!


If you would like ideas on how to use this spice in your cooking, then have a look at my recipe book. Full of easy-to-make blends and seasonings from around the world.
Available as a digital book that you can download and start using in your cooking straight away. Click here for more info.
Links You May Enjoy
Return to Hungarian Paprika

Return to Home
---
---