The Numerous Well-being and Health Benefits of Ginger Root
While we certainly get to appreciate the tasty benefits of ginger when we're making our puddings, desserts and stir frys, like all spices and herbs, what may not be commonly known is how many health and well-being uses it has.
Certainly, everyone who has ever sipped a glass of ginger ale to ease an upset tummy can attest to its healing abilities.
Traditional Uses and Benefits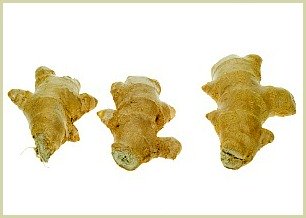 For thousands of years, traditional medicine has used it, fresh and dried, to alleviate any number of symptoms and conditions.
Many cultures have used it to treat any number of gastro-intestinal problems...
...from diarrhoea and heartburn, to food poisoning, sea sickness and nausea.
But aside from upset stomachs, there are other ways that it can help the digestive system. Researchers at the University of Minnesota have found that ginger root can slow the growth of colorectal cancer cells.
As well, a new study out of the University of Michigan is showing that it may hold enormous promise in the treatment of ovarian cancer. They found the ground powder caused cancer cells to die out quickly in a condition that is difficult to treat, and all too often deadly.
Just Some Exciting Benefits of Ginger May Include...
It contains natural chemicals that can help thin the blood and lower cholesterol levels
It's also a powerful anti-inflammatory, which means it has great pain-killing ability
In Denmark, doctors gave people with rheumatoid arthritis daily doses of the spice for three months, and noted a remarkable reduction in pain and swelling
High in minerals; potassium, manganese, iron, zinc and beta-carotene
Packed with vitamins A, C, E and B-complex
Can help relieve the symptoms of flu and the common cold
For centuries, Far Eastern sailors have taken it to prevent sea sickness
The spice is often used to ease congestion, soothe sore throats and fight fever
It's even mild enough that it can be used to treat pregnant women suffering from morning-sickness
These are just a few of the exciting health uses that we currently know about. And ongoing studies are discovering more all the time!



Getting More in Your Daily Diet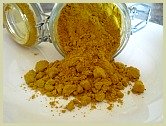 So, whether you take it in capsule form, use the essential oils or eat it fresh, the benefits of ginger are so varied and so plentiful, it just makes sense to have plenty of the fresh root or ground spice handy.
If you're thinking of growing some, click for my tips.
If you do want more of this in your daily diet, I highly recommend making a drink from the grated root.
Click here for my simple ginger tea recipe.
Other Benefits of Herbs and Spices You May Enjoy Reading About
Clove Benefits - Not Just a Tasty Addition to Your Desserts

Benefits of Cilantro - The Seeds and Leaves Are Healthy

Cinnamon Uses and
Well-Being Effects
---
---