Make Your Own Better Tasting Pumpkin Spice Coffee For a Fraction of the Cost
This pumpkin spice coffee is a great way of getting your daily fix at a fraction of the cost! You can make this on your cooker so it's ideal if you don't have an espresso machine.
Once you have the initial ingredients, making your own pumpkin coffee is not only cheaper but will also have a much superior taste and flavour.
Pumpkin Spice Coffee Recipe
Ingredients: (makes 2 cups)
2 cups milk
2½ tsp instant expresso powder
2 tbsp honey or agave nectar
1½ tsp pumpkin spice
1 tsp vanilla essence/extract
tbsp = tablespoon
tsp = teaspoon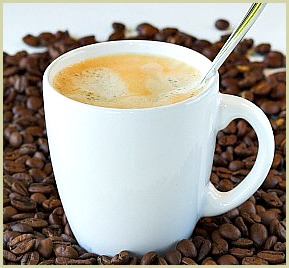 Directions: 
In a saucepan mix all the ingredients together
Over a medium heat, heat up and simmer for 5-7 minutes, stirring occasionally
That's it! A delicious homemade pumpkin coffee in no time at all.
I like to have mine with a teaspoon of syrup or a dollop of whipped cream. Sometimes both!



---
---