Pumpkin Spice Cake Recipe - Great For Thanksgiving & Christmas!
For this tasty pumpkin spice cake recipe you can use canned or fresh pumpkin or squash. I generally use fresh as canned is not always easily available here in the UK.
Note-- I use the cup measurements in my recipes. 1 cup = 16 tbsp, ¾ cup = 12 tablespoons, ½ cup = 8 tbsp and ¼ cup = 4 tablespoons of ingredients.
Light and Fluffy Pumpkin Spice Cake Recipe
Ingredients:
2 cups unbleached flour
1 cup canned or pre-cooked pumpkin
2 eggs
½ cup butter/margarine
1 cup sugar
1 tbsp pumpkin spice
1 tsp baking powder
½ tsp salt
¾ cup raisins

tbsp = tablespoon
tsp = teaspoon
Directions: 
Preheat your oven to 180°C (350°F) and lightly oil an 8 inch round cake tin
In one bowl, sift together flour, spice mix, salt and baking powder
In another bowl, cream together the eggs, butter and sugar until light and fluffy
Add the pumpkin and raisins and mix it all together
Pour the cake batter into your greased cake tin and bake in your oven for 40-45 minutes
Insert a sharp knife or skewer into the middle of the cake and if it comes out clean it's ready to eat.
Cooking Fresh...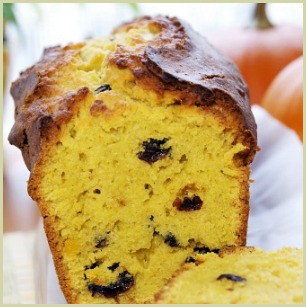 It's quite an easy thing to do, and there are a couple of ways of cooking...
Roast: Pre-heat your oven to 180°C (350°F).Chop in half and remove the seeds. Place cut side down on a baking tray and place in your oven for 25–30 minutes until soft. Let cool and scoop out the flesh.
Boil or steam: Chop in half, remove the seeds and peel. Slice into 1 inch (3 cm) chunks and steam or boil for 7-10 minutes until soft.

Before you start using, it's a good idea to mash or blend it so it has a smooth consistency.



---
---