Pumpkin Cheesecake Recipe - A Delicious Change From Pumpkin Pie
As there are 2 lots of ingredients and directions for this pumpkin cheesecake recipe it looks fairly complicated, but it really is quite simple.
Note: I use the cup measurement when cooking. 1 cup = 16 tablespoons, ½ cup = 8 tablespoons, ¼ cup = 4 tablespoons of ingredients.
Homemade Pumpkin Cheesecake Recipe
Crust Ingredients:
1½ cups crushed Graham Crackers (digestive biscuits)
5 tbsp melted butter
2 tbsp brown sugar

Filling Ingredients:
16oz (455g) cream cheese
1 cup canned or pre-cooked pumpkin
¾ cup packed brown sugar
3 eggs
1 tsp vanilla essence
1 tbsp pumpkin pie spice
tbsp = tablespoon
tsp = teaspoon
Crust Directions: 
Lightly grease a 9inch (23cm) springform pan (loose based cake tin)
In a bowl mix the crushed graham crackers, melted butter and sugar until moist and combined. Or give a quick blend in your food processor
Using a spatula (or back of a big spoon), firmly press the mixture into the base of your prepared pan. Set aside
Filling Directions: 
Preheat your oven to 180°C (350°F) 
Using an electric mixer, or food processor, mix the cheese, vanilla, sugar, eggs, pumpkin and spice mix until smooth
Pour or spoon the mixture into your prepared cracker base and smooth over
Bake in your preheated oven for 30-35 minutes
Leave to cool in the pan before placing in your refrigerator until thoroughly chilled.
Carefully remove from the tin and serve with whipped cream.
Cooking Fresh...
You can use canned or fresh for this recipe. I usually cook mine fresh.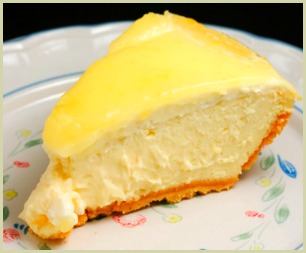 Roasting: To do this, pre-heat your oven to 200°C (390°F).Chop in half and remove the seeds.
Place cut side down on a baking tray and place in your oven for 25–40 minutes, or until soft.
Don't forget, the bigger ones take longer to cook. Let cool and scoop out the flesh.

Boil or steam: Chop in half, remove the seeds and peel. Slice into approx 1 inch (3 cm) chunks and steam or boil for 7-10 minutes until soft.
Before you start using, it's a good idea to mash or blend a little so it has a smooth consistency.



---
---