Homemade Tabil Recipe - Capture the Flavours of Tunisia Cuisine

Hi
Contents:
1. Spice Mix Of The Month "Homemade Tabil Recipe"
2. How to Toast and Grind Spices
3. Facebook
4. Books
5. Build Your Own Website
---
Homemade Tabil Recipe
Mkae this simple homemade Tabil recipe and you can experience the flavours and aromas of Tunisian cooking. It only uses 4 ingredients and can be made in minutes!
Ingredients: (makes 12 tbsp)
4 tbsp coriander seeds (cilantro)
3 tbsp garlic flakes (or 1½ tbsp garlic powder)
1 tbsp caraway seeds
2 tsp chili powder

tbsp = tablespoon
tsp = teaspoon
Directions:
Grind the coriander, caraway and garlic flakes
Sieve into a bowl
Stir in the chili powder

Store in an airtight jar out of direct sunlight. Use within 3 months.

Click to see other spice mixes and herb blends on my site.




---
How to Toast and Grind
A few people have asked how I toast and grind whole spices. It's really very easy...
Over a medium heat add your spices to a dry pan
Whilst stirring or shaking the pan; toast for a few minutes
When they start to darken and you can really smell their aromas, they're ready
Remove from the heat and let cool before grinding

For photos of this simple process, Click here.




---
Facebook Page
To keep up to date with new recipes and herbs and spices info,
I have a Facebook page you may like...
---
My Spice Mix Book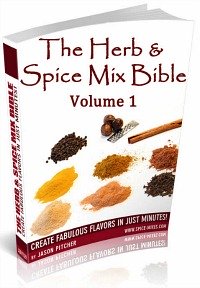 Here's a link to my recipe book for making homemade spice mixes and blends.
It has 50 recipes ranging from the basic to fairly complex.
Just a few of the recipes you'll find within...
A Collection of BBQ Rubs
Cajun, Creole and Taco Seasonings
Curry Powder and Garam Masala Blends
Pumpkin and Pudding Spice Recipes
Mulling and Pickling Spice Mixes
Recipes For Dry rubs
Blends From China, India, US, Africa and Europe
Comes complete with 4 bonus books all written by me!
---
The Ultimate Guide to a Delicious Backyard BBQ
By Oscar Orillia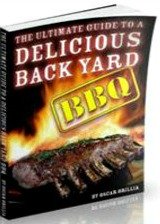 Here's a link to a BBQ book I recommend.
---
Pass It On!
If you like this e-zine, please do a friend and me a big favour and "pay it forward."
If a friend DID forward this to you and if you like what you read, please subscribe by visiting...
---
Build a Website & Earn Money!
Would you like to build your own website?
Maybe you have a hobby, knowledge to share or even make things you'd like to sell.
A year ago I had no idea about building a website. And now I'm sharing my herbs and spices knowledge and earning a few extra dollars along the way!
Have a quick look at these links below, and don't worry if you know nothing about website building. I certainly didn't...
First Day of the Rest of Your Life
---

Until Next Week,
Jason - Bespoke Spices
---