Hi
Contents:
1. Spice Mix Of The Month "Basic Garam Masala Recipe"
2. Facebook
3. Book
4. All About Sage
5. Build Your Own Website
---
"It's difficult to think anything but pleasant thoughts while eating a homegrown tomato."  ~Lewis Grizzard

Basic Garam Masala Recipe
If you want to add authentic flavours and aromas to your Indian cooking, then a homemade garam masala is recommended. This one is fairly basic and an excellent choice if you've never made one before.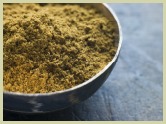 Note: If you only have ground spices just use those, but reduce the amount you use by half. So instead of 2 tablespoons of cumin seeds, you use 1 tablespoon pre-ground cumin etc.


Ingredients: (makes about 4-5 tbsp)
10 dried bay leaves
15 green cardamom pods
10 cloves
3 tbsp coriander seeds (cilantro seeds)
2 tbsp cumin seeds
1½ tbsp black peppercorns
2 inch stick of cinnamon
tbsp = tablespoon
tsp = teaspoon
Directions:
Remove the seeds from the cardamom pods and break up the cinnamon

Grind these along with the coriander, cumin, cloves, peppercorns and bay leaves

Sieve into a bowl and mix thoroughly

Store in an airtight jar out of direct sunlight and use within 6 months.

Click here to see other masala recipes on my site.




---
Facebook Page
To keep up to date with new recipes and herbs and spices info,
I have a Facebook page you may like...
---
My Spice Mix Book
Note: I had a couple of emails asking about what payment method I use for the book. I use ejunkie .com which hosts the book and payment is by paypal.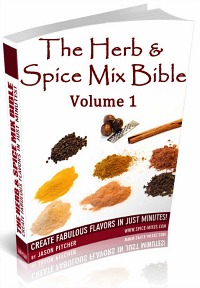 Here's a link to my recipe book for making homemade spice mixes and blends.
It has 50 recipes ranging from the basic to fairly complex.
Just a few of the recipes you'll find within...
A Collection of BBQ Rubs
Cajun, Creole and Taco Seasonings
Curry Powder and Garam Masala Blends
Pumpkin and Pudding Spice Recipes
Mulling and Pickling Spice Mixes
Recipes For Dry rubs
Blends From China, India, US, Africa and Europe
Comes complete with 4 bonus books all written by me!
---
All About Sage
I've revamped a lot of my website and I've just finished the sage herb pages that you may find interesting.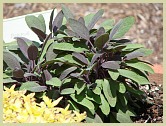 ---
Pass It On!
If you like this e-zine, please do a friend and me a big favour and "pay it forward."
If a friend DID forward this to you and if you like what you read, please subscribe by visiting...
---
Build a Website & Earn Money!
Would you like to build your own website?
Maybe you have a hobby, knowledge to share or even make things you'd like to sell.
A year ago I had no idea about building a website. And now I'm sharing my herbs and spices knowledge and earning a few extra dollars along the way!
Have a quick look at these links below, and don't worry if you know nothing about website building. I certainly didn't...
First Day of the Rest of Your Life
---

Until Next Month,
Jason - Bespoke Spices
---